I love exploring beaches and parks on the Brompton. I can park the Roadtrek van at a shopping center a few miles out and ride in.  No parking hassles.
These 18 pictures are from Hollywood Beach, Dania Beach, John D. MacArthur Beach State Park, and North Miami Beach.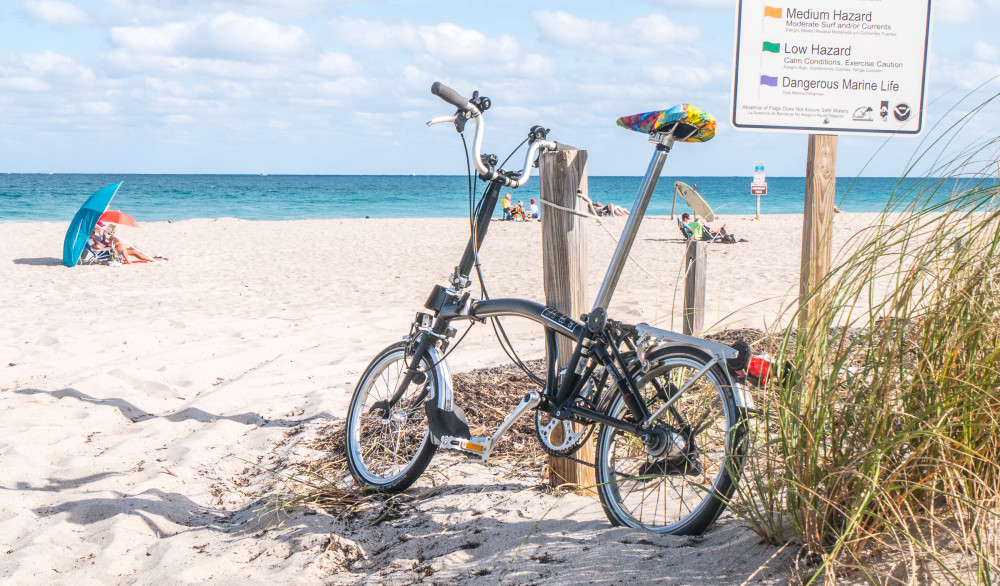 See this Facebook post for Facebook comments.