At one of the Birmingham Vegans meetups, Sandra suggested I pay a visit to Sublime Vegan Restaurant in Ft Lauderdale on my road trip. So I visit their web site and I see testimonials from Paul McCartney, Alec Baldwin, Bob Barker, Pamela Anderson, Alicia Silverstone, and others. I had heard it's a famous place, but I decided to go anyway.
That's my waiter Ernesto in the picture, accompanied by a lady in training.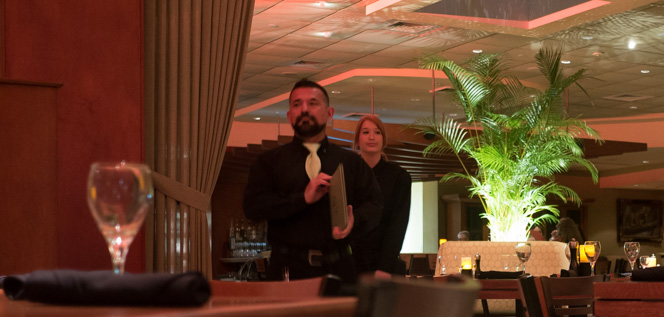 I had the Portobello Stack with sautéed spinach, roasted tomato, mushroom marsala sauce, quinoa, and of course, portobello mushrooms. The service was excellent and the food was delicious.
Nanci Alexander, the owner, came by the table to say hello. Nanci founded the Animal Rights Foundation of Florida (ARFF) in 1989, and is still very active in animal welfare.