I could rarely bring myself to lug around my Canon full frame camera and lens.  So I recently sold all my full frame gear and used the money to buy a Panasonic GX7 micro-4/3 camera and a few lenses.  The picture below shows the difference in size between my old system and my new system. The difference in weight is commensurate. What a relief.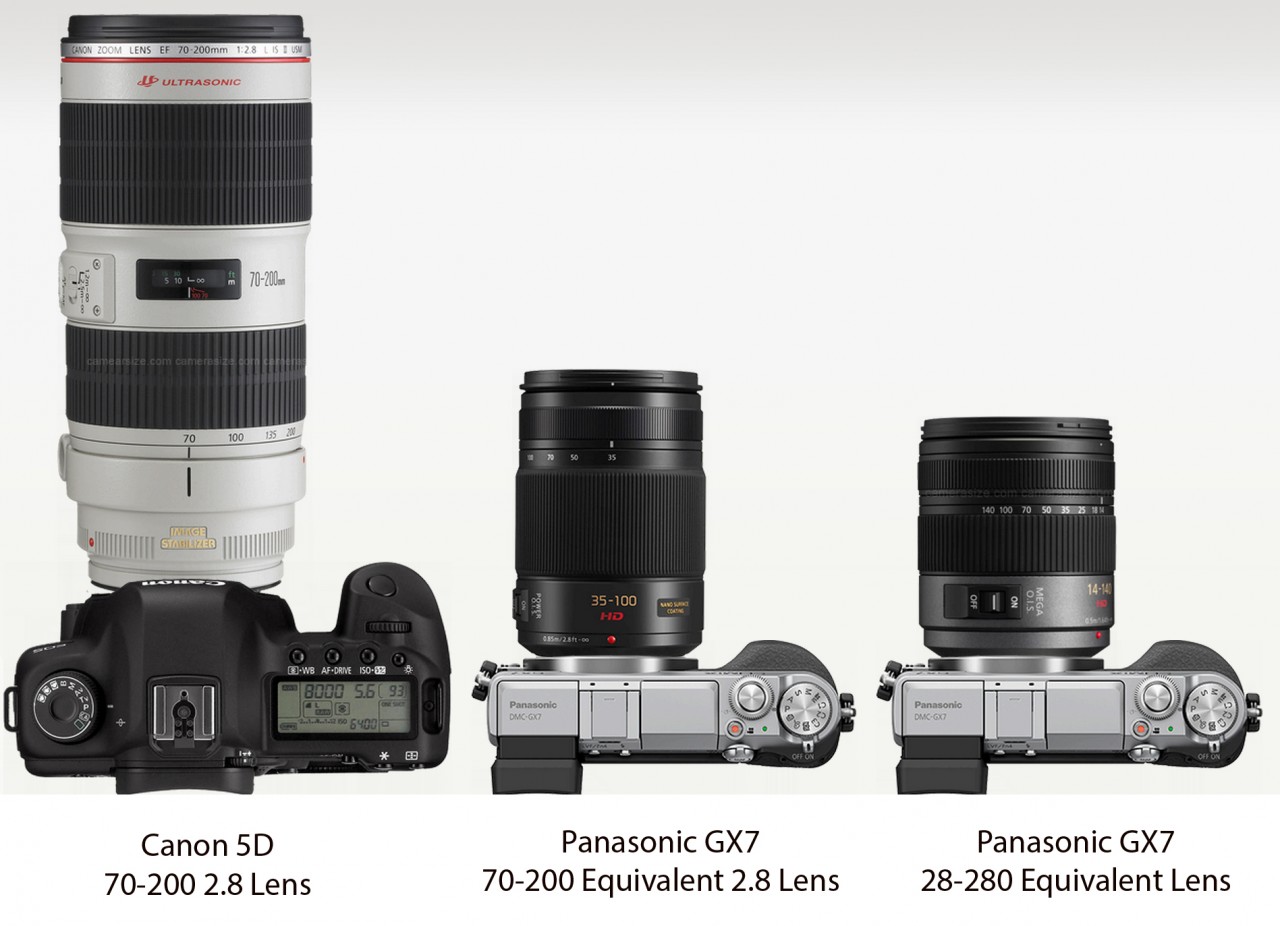 This image was put together using CameraSize.com.
I don't have the middle lens yet – I just included it for an equivalent comparison. The lens shown in the right-most image is my out-of-doors walk-around lens.  Micro 4/3 has a 2x multipler, so a 35-100 is equivalent to a full frame 70-200 zoom.
Due to the smaller sensor size, micro 4/3 is a compromise of about 2 f stops, and some loss of shallow depth of field. But for me it's worth it. The sensor size is still about 5 times larger in area than most point-and-shoot cameras.
Having both a tiltable LCD and a tiltable viewfinder makes composing shots close to the ground or overhead much easier — no more lying on the ground. The electronic shutter has a silent mode that really comes in handy in places like restaurants.
I still use the point-and-shoot when I choose to carry a near-pocketable camera, but I'm enjoying the GX7 more and more.