After working this morning, I decided to go north along highway 1, thinking perhaps I might make it to Titusville. But I was only a few miles up the road, getting close to Vero Beach, when my stomach reminded me I needed to eat. I have food in the Roadtrek, but just on a whim, I asked Siri for a "vegetarian restaurant near Vero Beach", knowing a vegetarian joint often has vegan options. I didn't expect any response at all, but I was in for a pleasant surprise. On to Maria's Organic Fountain.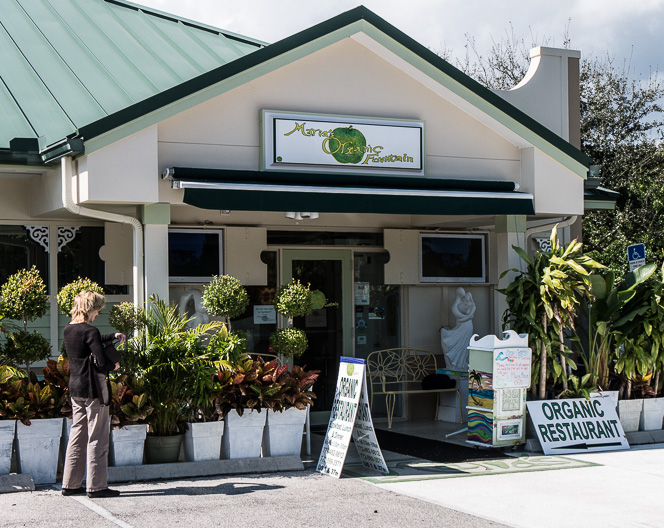 The restaurant is inspired by and named after the owner Clifford's wife, whose health story can be read about here. Bottom line: this is a very impressive place with great food, wonderful decor, and friendly, knowledgebale folks.
Maria's is neither fully vegetarian nor fully vegan, but very vegan friendly, even low-fat vegan friendly. And just plain friendly as well. Jessica throughly explained all the vegan choices and which ones had added fats and oils. This is Jessica and Ashley, another friendly server.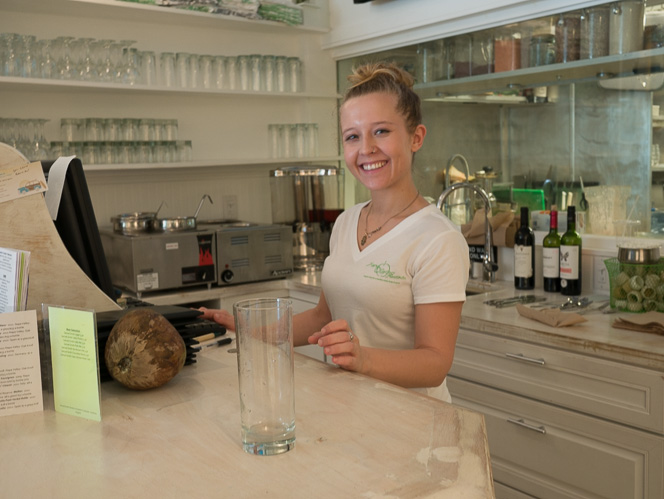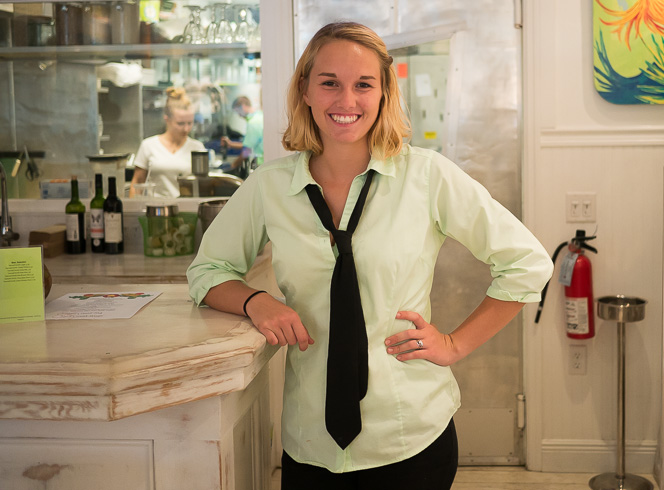 I ordered a cup of the soup of the day, mung bean chili, and the veggie burger wrap. I topped it off with a cup of organic green tea with organic lemon, of course.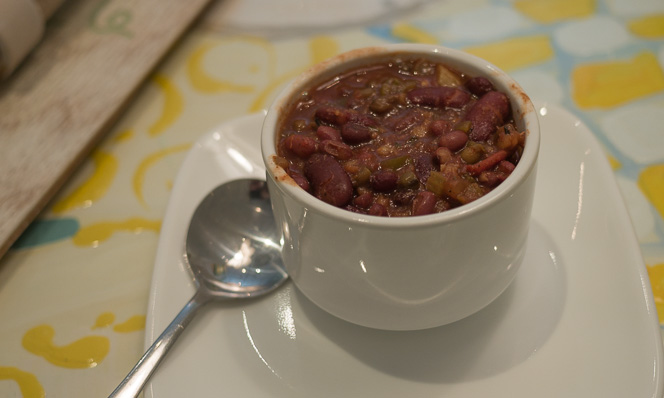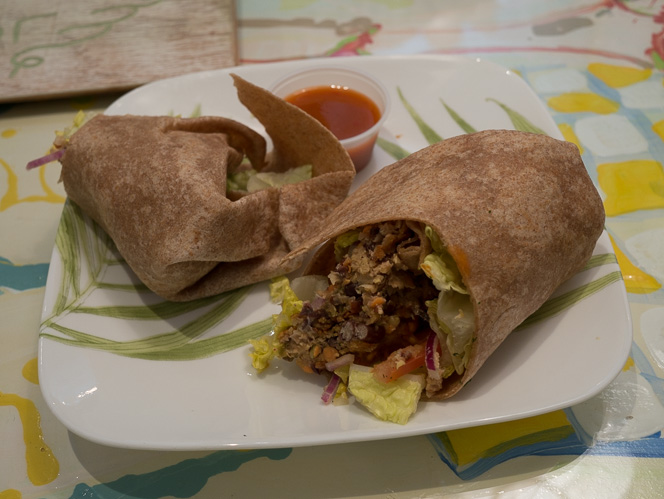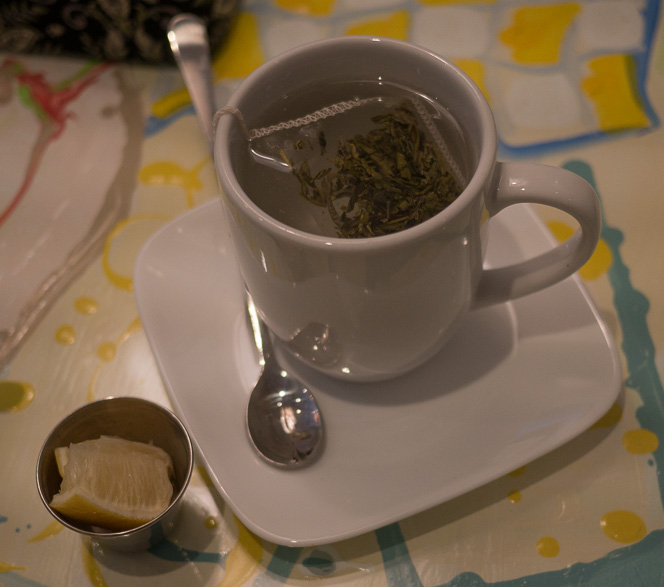 The owner Clifford joined me for lunch. Clifford is not only the owner, but also is the artist who painted all the vibrant paintings which are everywhere on the walls, including the bathroom walls. Even the table tops are paintings, as you can see in the photos. This is Clifford.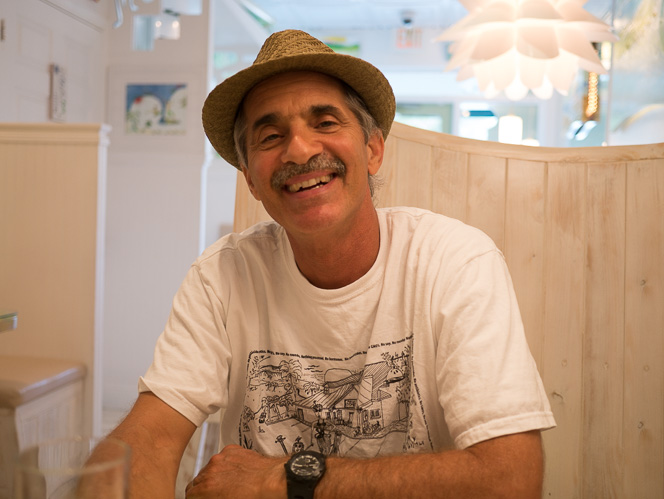 Here are a few more interior pictures: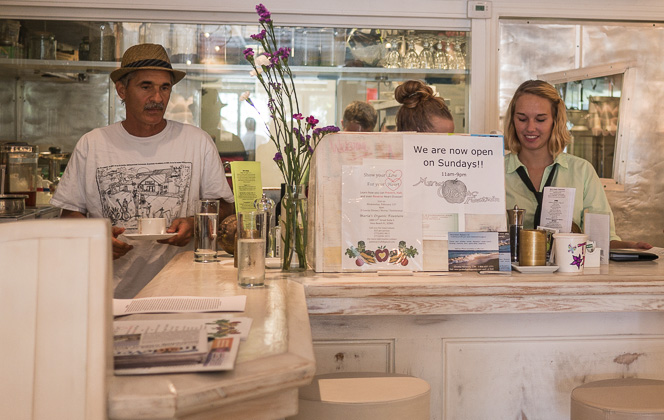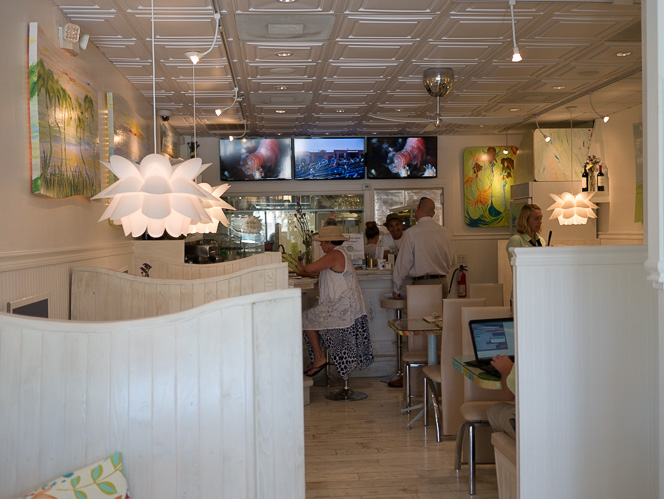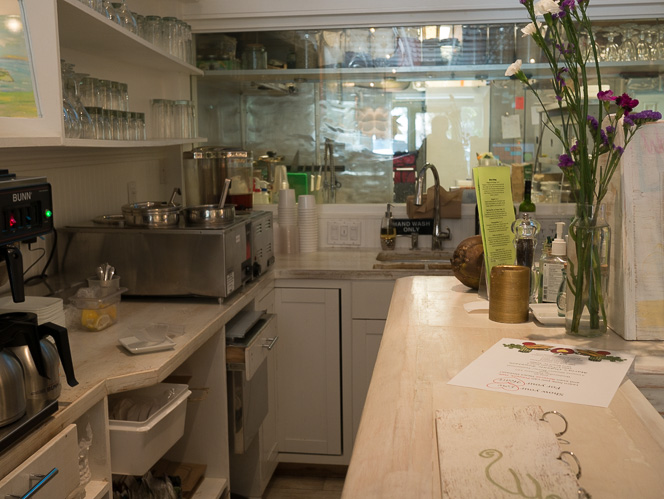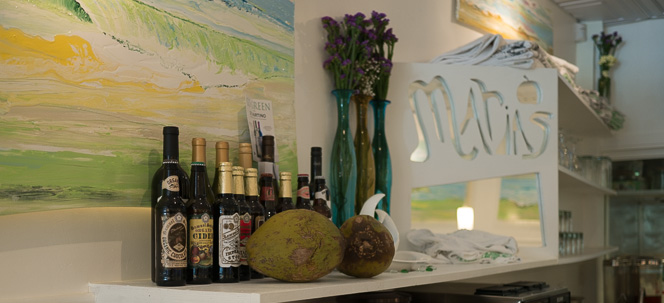 Clifford invited me to overnight in the Roadtrek in his parking lot, even offering electricity. I just might take him up on that.
Finally, here's some of Clifford's art. Looking at the these lovely paintings invites you to go to the beach, which is exactly what I did when I left the restaurant.