Brian and I visited Antelope Island State Park, just north of Salt Lake City, on a recent sunny Saturday.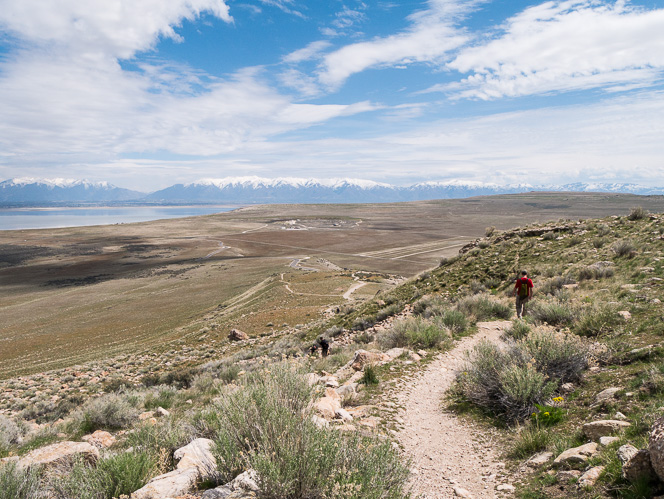 After crossing the 7 mile causeway, our first stop was the short and easy Lady Finger Trail. We later hiked the Buffalo Point, Frary Peak, and Dooly Knob Trails. We ended the hiking and explored by car when the Trail Patrol informed us that we were sitting ducks for lightening at our altitude, from the storm that was fast approaching.
Here are a few of my favorite photos from the visit. Clicking on a photo will take you to a Smugmug gallery where you can view additional photos in the gallery and see the photos at larger sizes.