The experiment continues. I don't know how much I'll like this way of living, but by the time I return to Birmingham on February 14th I should have a better idea. Today was a totally non-touristy day.
I worked remotely via wifi at the very comfortable Starkbucks in "The Shops at Pembroke Gardens." Afterward, I prepared my lunch using the propane burner in the Roadtrek. I got a flu shot at a Wallgreens. Then I worked out at the Y you see in the picture. After a long, hot shower, I had a veggie-delight at the Subway inside the Y.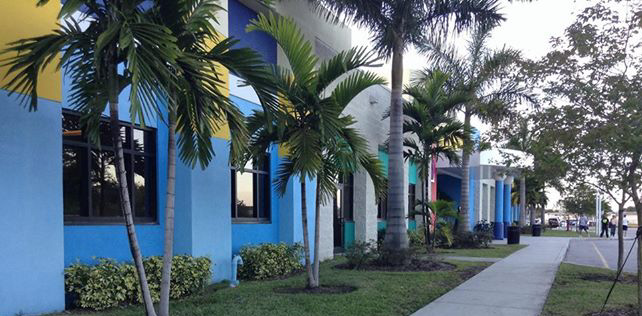 The most pleasant part of the day was meeting Carlos Gonzalez-Rosquet. He pointed out the best attractions in the area, along with interesting pieces of history that went with them. More on that later.
I don't know where I'll overnight tonight, but I have a couple of possibilities in mind. I don't want to repeat a stay in the same place more often than every 4 or 5 nights.