I spent Monday hiking the Bryce Canyon rim, from Sunset Point to Inspiration Point, and visiting other areas of the park. Most of the pictures are from the rim of the canyon, and from the Natural Bridge pullover.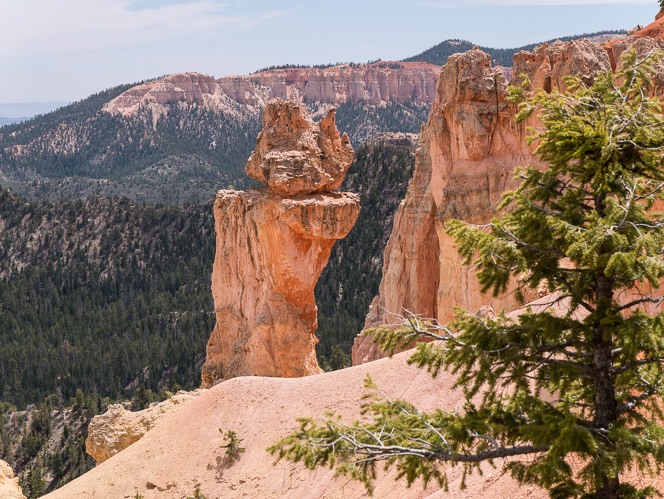 This is a really beautiful and unusual place. And to think I almost skipped it to go straight to Zion National Park (which is next).
I took about 360 photos, and culled them to the 80 or so of the better ones. The viewing experience is much better on my smugmug site, so please take a look there.